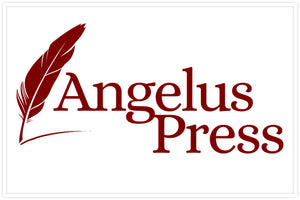 Angelus Press
2018 saw the 40th Anniversary of Angelus Press, the Society of Saint Pius X's (SSPX) official publishing arm in the United States. From its humble beginnings in Dickinson, Texas under the supervision of Fr. Carl Pulvermacher, OFM to the present day, Angelus Press provides traditional Catholic literature and doctrine to Catholics confused by the changes in the Church after the Second Vatican Council and the introduction of the New Mass. As the SSPX has grown, so has the Press. Today, it also serves as the communications department for the Society's United States District, publishing its newsletters; handling electronic communications such as e-mail and phone calls; and operating a series of websites that bring up-to-date information to the faithful.
In order to keep Angelus Press operating while giving it room to grow, we need your help.
Providentially, a two-story facility in Saint Marys has been acquired. Its acquisition requires additional investments of several hundred thousand dollars for remodeling and repairs. Once this project is complete, this new facility will have resources commensurate with the importance of the Press's work and contribute to the SSPX's apostolic mission to spread the authentic Catholic Faith to all men and women of good will searching for what is most important in this world and the next: God.
You may wonder why Angelus Press, which in many respects functions as a business, requires external support to expand its operations. When the Press's staff meets to set forth its yearly production schedule, the first thought is not, "Which titles will make the most money?" but rather, "What do the faithful need to grow in Christ?" To answer this, the Press works closely with the Society's priests to feed hungry souls and ensure that the light of Catholic Tradition continues to burn brightly through the darkness we find in the world and, sadly, the Church today.